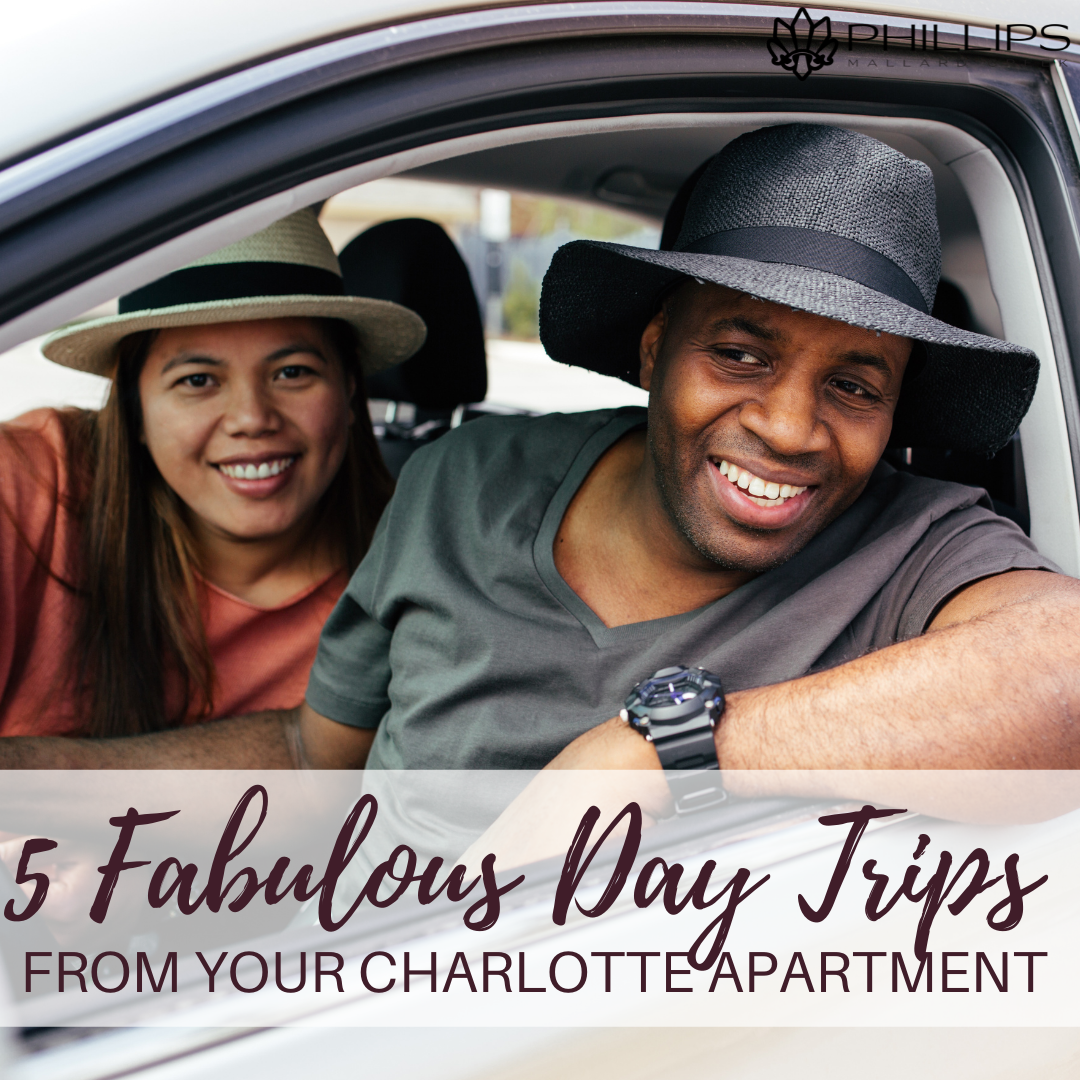 Today is the day to explore. Tomorrow is too late. Where can you go from your Charlotte Apartment for a day? You'd be surprised at the variety of options before you. Less than two hours away, you'll find anything from fantastic state parks to fabulous restaurants to fascinating museums and everything in-between. North Carolina is truly an inspiring place, if you just take a little time and explore. Summer is the perfect time to stay close if you want to, and just venture out here and there. You don't need to take a long vacation to get refreshed. Check out these places for some R & R this summer and beyond.
Did you know North Carolina is home to the largest group of working potters in the country? You will be inspired to do your holiday shopping early as you enjoy the creativity of these artisans. Real-life art making happens before your eyes as lumps of clay are transformed into useful and beautiful sculptures. The Sea Grove Potters are a group of about fifty shops spread out among a 20 miles radius. Check out the link for a map of these shops and a list of upcoming events and head to Seagrove, NC as soon as you can.
Is there anything more refreshing than fields of lavender waving in the breeze? The peaceful tone and fragrance of these bushes are sure to help you unwind from the buzz and bustle of your Charlotte Apartment. Head on out to Dallas Lavender Lane Farm in Dallas, NC for a farm tour or book it for an upcoming photo shoot for you and your family. You can purchase some of their products and take the relaxation home with you. This is a no-brainer for breaking free and getting recharged.
For another farm visit option, look no further than Carrigan Farms. They focus primarily on asparagus, strawberries, apples and pumpkins. Their swimming experience is beyond amazing. You can jump into The Quarry for open swim, try your hand at picking produce that's in season and fish catch-and-release with your own fishing gear in their ponds, if you participate in the open swim. They offer farm tours and fun events throughout the year, especially in the fall. Come breathe in the fresh air and be refreshed at Carrigan Farms in Mooresville, NC.
If you haven't been to the NC Zoo, you have to go! It is surprisingly large, occupying 2,600 wooded acres and 500 developed acres, making it the biggest natural habitat zoo in the world. Right here in NC and only around 75 miles from your Charlotte Apartment. You'll find a variety of indoor and outdoor exhibits made to resemble the original environment each of the animals are used to. Whether you have kids or not, you will enjoy the interactive experiences and the exhilarating hikes to be found here. Head on out to Asheboro, NC and be immersed in another world at the NC Zoo.
One of the hidden gems of NC is Lexington, especially when it comes to barbecue. It has boasted over 20 historic BBQ pits throughout the years, and has around 15 local BBQ restaurants open for business. Traditionally, Lexington BBQ is typically a pork shoulder seasoned with salt and pepper, then tossed with tomato based vinegar sauce after it's chopped. The rich history of a hundred years of BBQ in the city will fascinate you. Check out the link for all the details on how to spend your day trip in Lexington, NC wisely.
As you look over the summer months, make sure to leave space for exploration and adventure. Whether you are looking to spark your creativity by enjoying the artisans of Sea Grove, or sampling the bounty of Mooresville, or if you want to expand your world-view by taking some time with the animals, you will not be sorry that you set aside time to get out of your Charlotte Apartment for the day and explore what NC has to offer.