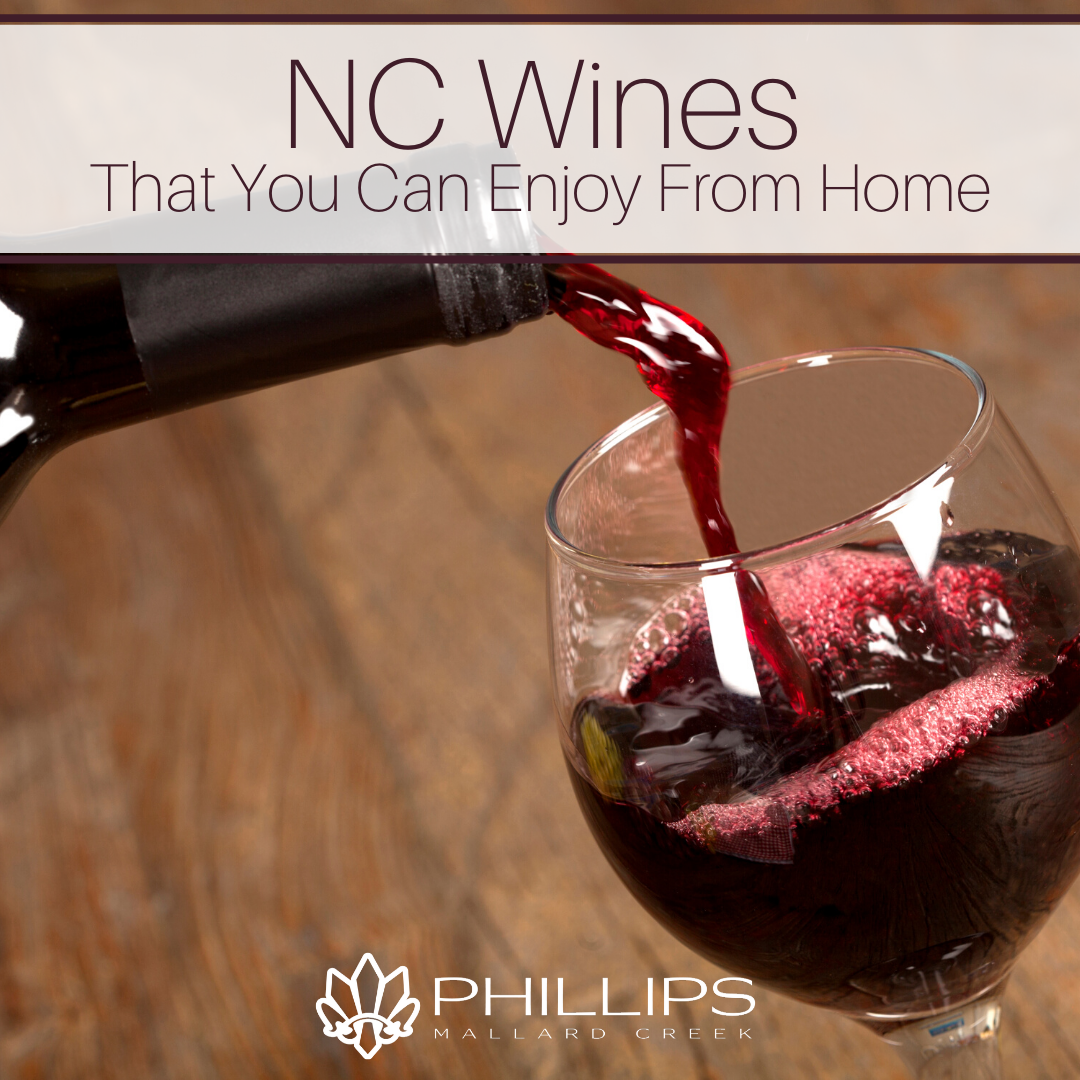 A fun fact you may not know, North Carolina is the home to the "Mothervine", the oldest cultivated muscadine grapevine in the country. Not too far away from your apartment in Charlotte, you will find a long history of wine production—dating back to the very end of the 1500s or early 1600s.
Keep reading to discover amazing NC wines that you can enjoy right from your home!
It's All in the Grape
Our native grape gives us the Carlos, Magnolia, and Scuppernong varieties of muscadine. But NC wines aren't only made with from the native vine. Settlers arrived from Europe brought with them new grapes such as Chardonnay, Cabernet Franc, Cabernet Sauvignon, Sangiovese, Riesling, Merlot, and Viognier.
And then the viticulturists got to work, grafting vines together and creating new hybrid grapes such as Chambourcin, Traminette, Chardonel, and Seyval Blanc. By the early 1900s (before prohibition descended) North Carolina was the preeminent state when it came to wine production. Lucky for you! You are now spoiled for choice without having to stray too far.
A Few Wines to Enjoy
You can likely head to the Harris Teeter nearest to your Charlotte apartment to find a wide selection of North Carolina wines. If you don't see what you are looking for on the shelves, you will also find that some of the wineries will ship their bottles straight to your door.
There are several wineries that do monthly subscriptions (either a bottle or a case!)
Here are four wines you should definitely try:
Banner Elk's Seyval Blanc: For those that like whites, the Seyval Blanc is made from grapes that are grown on the estate grounds. It comes from a French-American hybrid vine, and it pairs well with your spicy Chinese takeout or your fresh seafood.
Raffaldini's Fiori: Summertime is the best time to break out the rose in your apartments in Charlotte. You can pour a glass and head to your deck or patio to soak up the sun! The Fiori has delicious notes of watermelon and strawberry, but the sweetness is perfectly balanced which makes it a refreshing afternoon beverage.
Shelton's Cabernet Franc: If you are looking for a red, you may want to try this Cab from Shelton. It is medium bodied with strong cherry aromas. There is also a hint of black pepper which makes it perfect for pairing with steaks or even BBQ chicken hot of the grill.
RayLen's Sparkling Brut: Sometimes, you want to celebrate which means something bubbly is in order! The Sparkling Brut from RayLen's fits the bill. On the dry side, this wine has a light taste with apple and lime flavors. There is always a reason to celebrate…even if that reason is your wine order was delivered.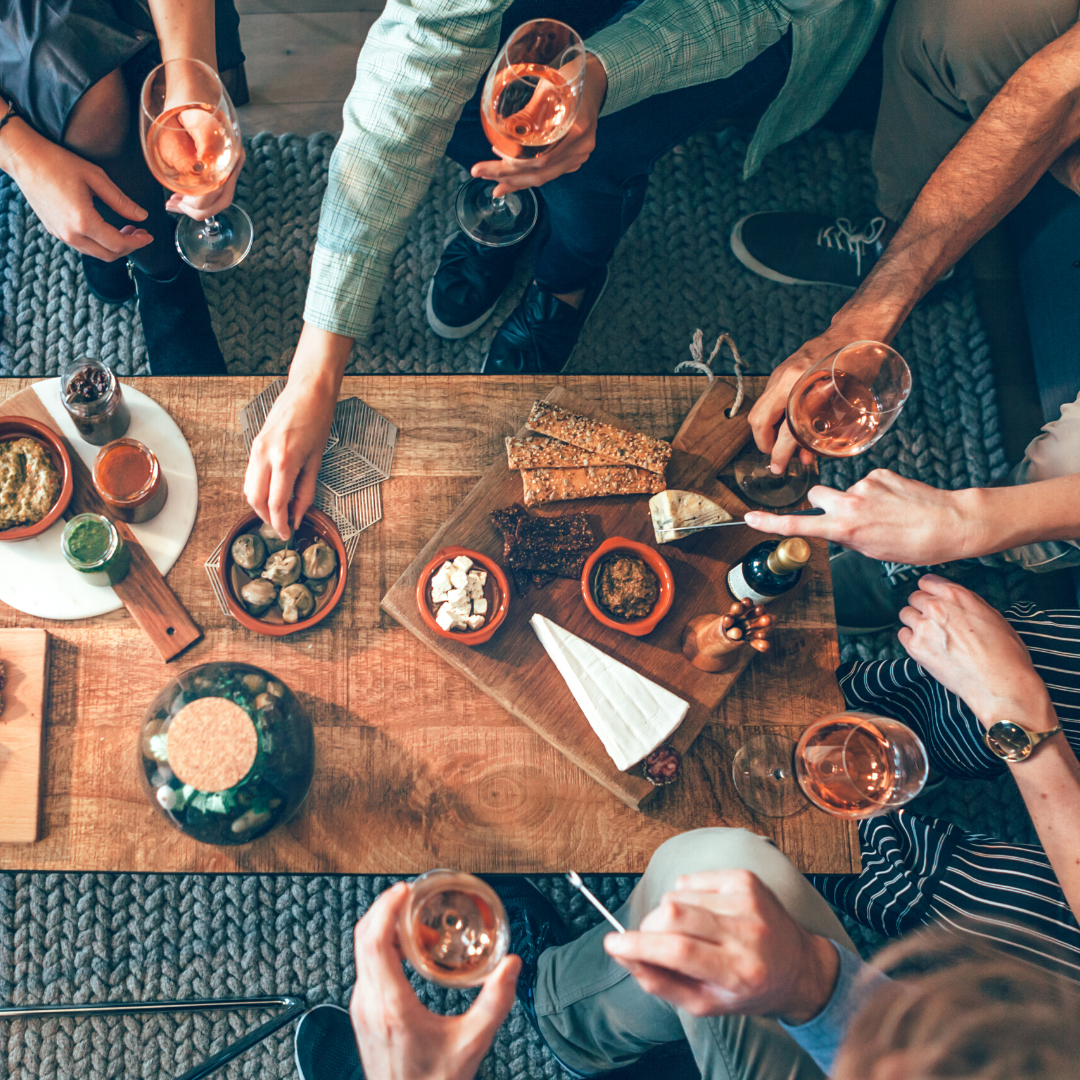 Virtual Wine Tasting
Who says you have to leave your apartment in Charlotte to have a wine-tasting? Once you've stocked up on your bottles, you can host your very own tasting. Whether you taste alone or have a virtual happy hour via Zoom, you will get some quality sips with the list above.
If you opt for the Zoom version with friends, you can get totally fancy. Create a tasting sheet and email it out to all of your friends to prepare for tasting day. Be sure to include the names of the wines that you will be tasting, the vintage, the vineyard, and the grape varieties. Make sure to leave space for everyone to write down their notes and impressions.
To begin your tasting, everyone should pour a third of a glass and swirl it around. Then it is time to take a deep sniff of the wine. On the tasting sheets, everyone can write down the first thing that comes to mind—even if it is, "this wine smells like the fitness center in my Charlotte apartment!" Your first impression will stick with you!
Now, you are ready to taste. Be patient, however. If you want to do a proper tasting, this isn't the time for gulping. Everyone should take a sip and hold it in the mouth for a moment. This will allow the flavor to open up and spread across the taste buds.
Once again, it is time to write down first impressions regarding the taste. Everyone will also want to pay attention to the way the wine feels as it is swallowed and what notes linger on afterward.
Next, you may want to consider what foods you think would go well with the flavors of the wine. Would it pair well with a shrimp cocktail or chocolate cake? Lamb or a sharp cheese?
After working your way through the various bottles you picked up or had delivered, you will find that it was probably a good idea that you are doing this tasting from the comfort of your own Phillips Mallard Creek Charlotte apartment. You may not be fit for driving after all that sipping!