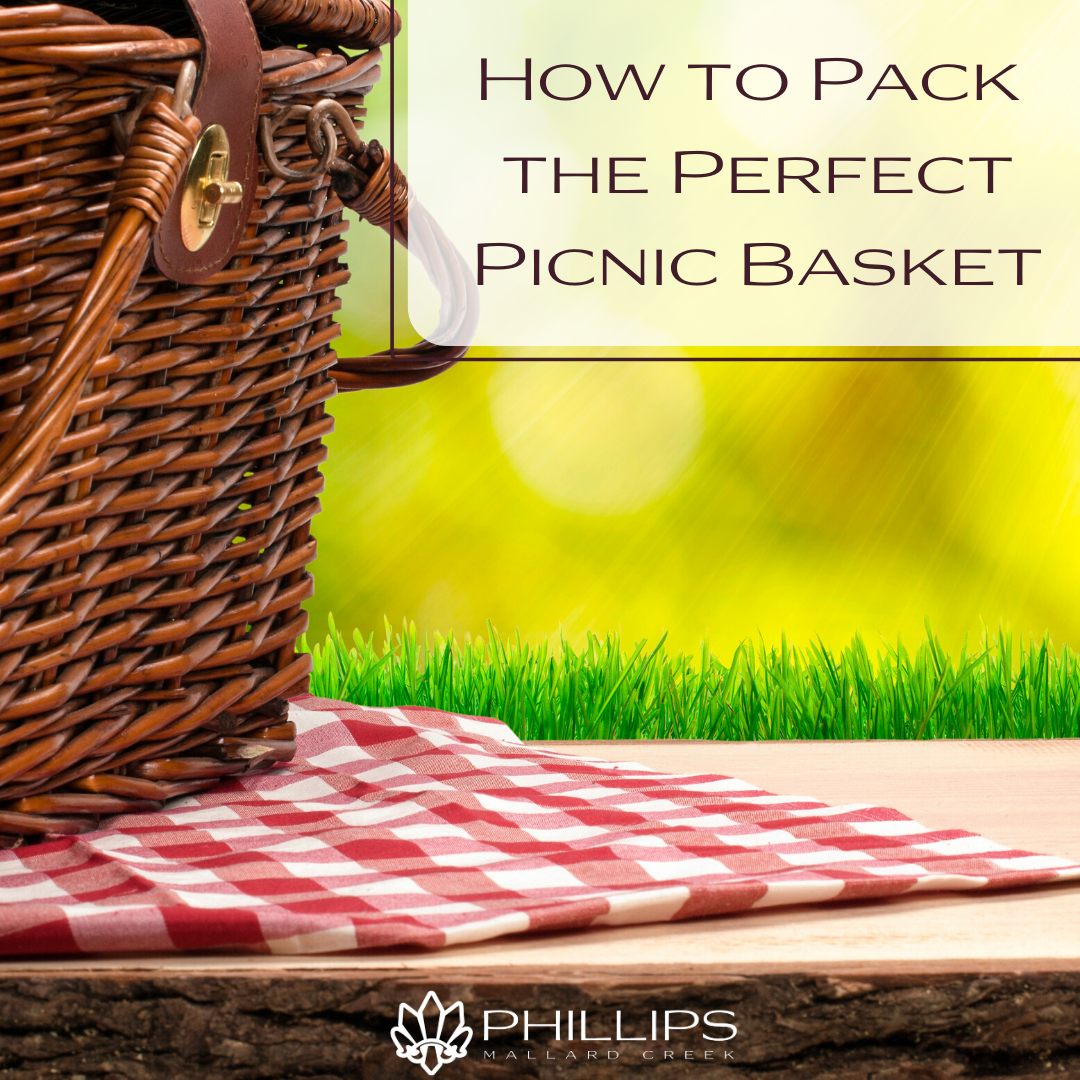 What better way to celebrate the kick-off to summer than a picnic? There has never been a better time to slow down, pack a picnic basket, and head out on a little adventure. Fresh air, blue skies, your favorite packable foods, and few of your best buds (family included) make for the perfect picnic.
From your Charlotte, NC apartment, you can plan all kinds of picnic adventures. But first, you need to plan and pack the perfect picnic basket. Keep scrolling to learn more!
Plan the Food
Picnic foods come in more varieties than one can count. From leftover fried chicken to watermelon slices… the options are endless. What is even more fun is that each cuture seems to have their own version of picnic foods and beverages.
When picking the menu for your picnic, you need to consider if you are having a snack or a full meal. Another thing to consider is if you are carrying a hot meal that needs to be kept warm or a cold meal that needs to be kept cold. This will determine whether you need a cooler or warmers. It may also dictate how far away from your Charlotte, NC apartment your picnic is held.
If you want to see all kinds of great recipes and picnic friendly foods then you need to check out this great blog post from the Lexi Michelle Blog! If you are looking for a few simple suggestions, check out this blog from Red Tricycle.
Don't forget the Drinks
-Water
-Soda
-Juice Boxes
-Wine (just be sure you can have alcoholic beverages/glass at your picnic location)
-Lemonade
These are just a few of the drinks that you might enjoy on your picnic. Be sure to carry plenty of water. When the weather is hot and muggy, water is essential.
You can go green with your picnic by taking reusable bottles filled with your favorite beverages!
Pick a Location
Where are you going to host your next picnic? You can always have your picnic poolside at your Charlotte, NC apartment. But there are several other locations you may want to consider. From a day trip to
Lake Norman
to a quick trip to a local part, there are so many great picnic sites to choose from.
Click here to see all the parks provided through Mecklenburg County!
Gather Your Supplies
Now it is time to get all your supplies together. Here is a quick list of things you may need to make your picnic perfect!
-Picnic Basket
-Cooler
-Food
-Drinks
-Picnic Blanket
-Hand Sanitizer
-Wet Wipes
-Napkins
-Utensils
-Knife
-Plates
-Sunscreen
-Bug Spray
-Frisbee/Ball/Bubbles/Etc.
Now you are ready to have the best picnic ever! Be sure to check out our other great blog posts by clicking here.