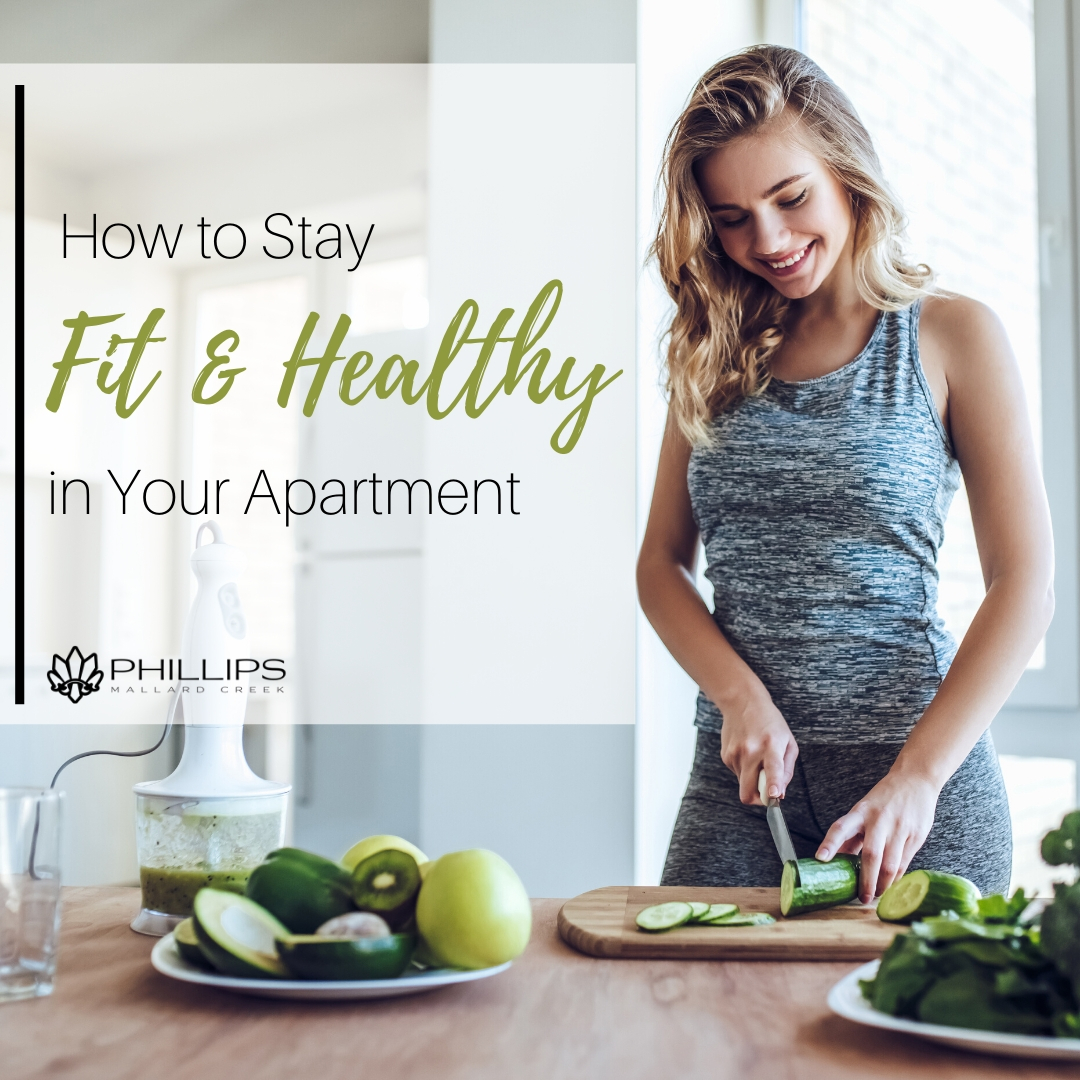 There are times when you just can't get out of your Charlotte apartment and make it to the gym. There are plenty of reasons why this might be the case, but that doesn't mean you can't get in a quality work out from the comfort of your own home. You can still stay fit without venturing too far from your front door.
Here are a few ideas for how you can work out in (or near) your Charlotte apartment.
YouTube
Believe it or not, there's actually a ton of free, high-quality exercise material on YouTube. Lots of instructors have moved from traditional training sessions to completely online teaching.
But instead of using a paid service, these trainers are putting out their knowledge for free. Here are a few of the best YouTube fitness trainers out there.
Yoga with Adriene: If you're craving that yoga class feeling from home, Yoga with Adriene is the perfect substitute. Her channel is full of free yoga workouts and plans you can stick to. Her videos range from a quick ten-minute stretch to full hour-long classes.
Many of them come with a specific theme. They vary from yoga for artists to stretching to promote good digestion. Most importantly, though, Adriene is an amazing yoga instructor. She will never fail to leave you feeling energized and inspired after each session. Namaste.
Blogilates: If you're looking for something a bit more intense. Pilates might be the thing for you, and Blogilates is the YouTube channel to get it from. If you've never tried Pilates, it's a mixture of cardio and bodyweight strength training. It can be a pretty tough workout, leaving the participant sore after almost every session. But it's completely worth it!
Cassey has been making Pilates videos and hosting classes for more than ten years. She's worked with every kind of person as a trainer and understands that we all start at different levels.
She has great videos for beginners and releases new (free!) workout plans every single month. She's even made a ton of apartment-friendly workouts that won't have you stomping around above your neighbor's head in your Charlotte apartment.
POPSUGAR: This is a media brand that creates a massive variety of fun content online. They started posting free workout videos on their YouTube channel featuring different trainers. These trainers show you moves and give tips on how to create your own perfect circuit.
POPSUGAR videos are awesome because of how short and simple they are. No matter where you're starting from or how much time you have on your hands, you can find a workout video that can help you break a sweat.
Apps
There are a lot of workout apps floating around the App Store. They all have their own unique style and try to offer the user a singular experience. While not all of them are outstanding, there are some really high-quality ones out there. They just come with a price.
Nike Training Club: This app is the holy grail of fitness apps. It is overflowing with all different kinds of workouts. Boxing, yoga, high-intensity interval training, weights—you name it. By the way, this app is entirely free to use, even offering you a way to build your own months-long training program.
If you ever want a little more, though, Nike does offer an additional subscription service. This service provides the user with even more workouts and offers plans designed by professional trainers. Their instructional videos are perfect for anyone just starting out, and you can manage to do the majority of them either in your Charlotte apartment or out in the green areas of the complex.
SWEAT by Kayla Itsines: The SWEAT app has been the fitness app for women since its initial release a few years ago. Trainer and fitness guru Kayla Itsines created the app.
She initially released it as a downloadable workout plan all those years ago, but now, it is an easy to use app for your smartphone or tablet. SWEAT has resulted in thousands of happy users and a lot of pretty crazy transformation photos.
Unfortunately, it does come at a price. While the app itself is free, if you want to access any of the content you must purchase a subscription, either monthly or yearly. Thankfully, the SWEAT app does include a short trial period. So, you can try it out with minimal financial risk.
Aaptiv: If you're willing to pay gym membership prices for high-quality home workouts, Aaptiv is the one. It is an entirely audio-based training service that provides programs and individual workouts for just about any exercise you could in a class at your local gym.
Instead of showing you how to do the moves visually, though, the trainers describe it all to you in words. While that might sound scary, Aaptiv trainers do an incredible job of communicating. The best part is that you don't have to worry about craning your neck to see the TV or phone screen anymore. Just put on your headphones and focus on your body. You can take your workouts to the sidewalk or to the living room with ease.
An Aaptiv membership costs a pretty penny at around $20 a month, but it does offer a whole month free trial.
Eat Healthy
In addition to regualr exercise, eating well is essential to a healthy lifestyle. Everyone should eat a wide range of fresh fruits and vegetables in addition to lean sources of proteins. Heart healty grains are also valuable in a journey to wellness. By eating out less and eating fresh more… you are well on your way to a healthy life.
As you can see, there are plenty of ways to stay fit inside your Charlotte apartment. No need to battle the traffic on the way to the gym or find a babysitter for your little ones. You can get all the fitness you need at home!