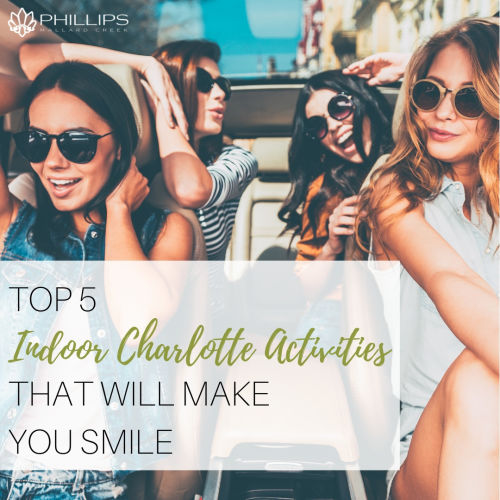 Spring is rapidly approaching which means the temperatures will start to rise. This generally makes people want to leave their Charlotte, NC apartments they've been cooped up in all winter and hit the town. The one downside of spring, however, is that it generally brings with it a whole lot of showers.
Now, a little bit of rain doesn't mean you have to stay inside waiting around for blue skies. There are plenty of activities in the Queen City that can get you out of your apartment without leaving you out in the rain.
These five indoor Charlotte activities are sure to keep you smiling. They are so good, you may even choose to visit when the weather is sunny too.
iFly Charlotte
If you've always wanted to try skydiving or even if you are a little too scared to jump out of a plane, iFly Charlotte may be the indoor activity for you. Adventure awaits you at this adrenaline-filled venue.
The certified coaches are highly trained to ensure that you have a fun and safe experience. Adults, teens, and even kids can join in on the fun (they even do birthday parties!) They say anyone aged 3 to 103 is welcome to fly.
Just throw on your comfy clothes and head to Lyles Lane in Concord. They are open seven days per week, and you can book your flight time online to prevent a long wait time once you arrive.
Victory Lane Karting
For those that want the adrenaline-soaked fun, but like to keep their feet on the ground, Victory Lane Karting is likely to be more your…lane. This indoor go-karting facility has tons of fun to make getting out of your Charlotte, NC apartment totally worth it.
The go-karts are specially made to be competitive which means they are very responsive. Plus, they accelerate quickly unlike the generic karts at most adventure centers. You get to feel like your favorite Nascar driver as you zip around the track.
All that driving is bound to work up an appetite, but that is no problem at Victory Lane. The on-site bar and eatery have you covered. They also have their own bowling alley which means you can make a whole day out of the trip. You can hang out at Victory Lane seven days per week.
Escape Tactic
Want something a little slower paced? Then an escape room will be a good reason to get out! You can work out your brain while you have a good time at Escape Tactic.
They have seven different themed rooms to enjoy including King Tut's Curse, Amazon Survival, and Mine Trap. You will have to use all your cleverness to decipher the clues and get out of the room in one hour's time.
Escape Tactic is the largest escape room facility in Charlotte with over 8,000 square feet waiting for you. Rooms allow for ten players at a time, so you can bring your whole crew with you.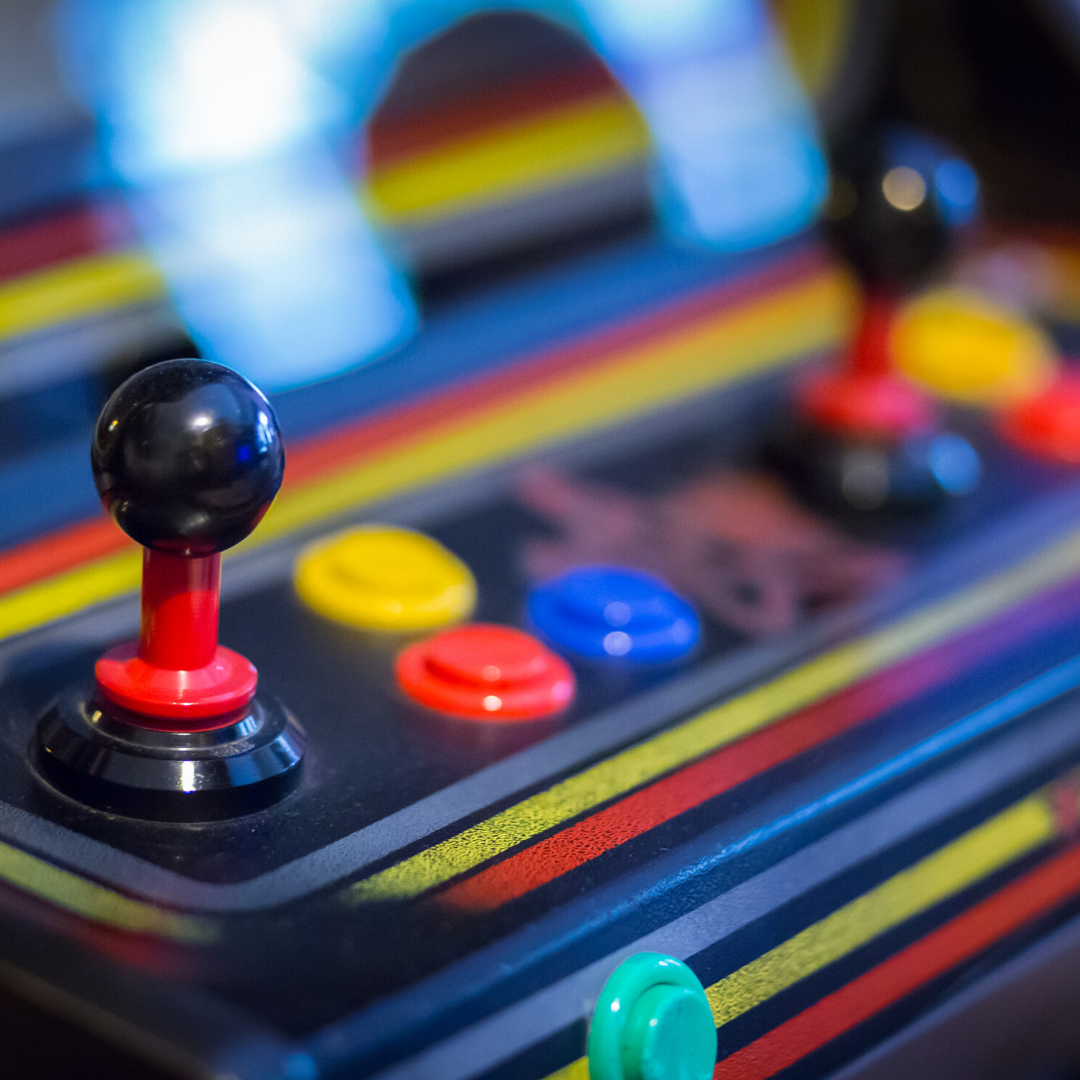 Abari Game Bar
If you want to leave the kids at home with a babysitter, then you can head to Abari Game Bar for a few hours of child-free video gaming fun. Abari is located in the NoDa neighborhood and is a quirky-cool place to waste away a rainy day.
You will find arcade games, classic console games, and pinball machines to keep you entertained. Reminisce while you play classics like NBA Jam, Ms. Pac-Man, and Burgertime. You will find that hours have passed while you didn't even notice!
Gaming is thirsty work. That is why Abari has a great selection of craft beers and quality cocktails for you to enjoy. There are nine beers on tap, and they have a selection of house-made cocktail specialties as well.
Ray's Splash Planet
There is nothing like a water park on a hot summer day, right? Well, long before the weather is good enough for a day at Carowinds, you can head on over to Ray's Splash Planet. Ray's is the only indoor waterpark in Charlotte, and it is a big draw for families.
Kids of all ages love splashing around 117,000 gallons of water. It isn't just about the pool though. There is also a three-story waterslide, a lazy river, and a quick current pool to enjoy.
Ray's Splash Planet has been a Charlotte fun-time destination since 2002 and has been voted the "Best Recreation Facility" in the city. It is located in the Irwin Academic Center in Uptown. For those over 55, Ray's offers a free water aerobics course during the fall, winter, and spring.

---
There you have it! Five amazing Charlotte destinations to get you out of your apartment, even on those rainy spring days. You are sure to have a ton of fun playing video games, splashing around, and high-flying this spring.