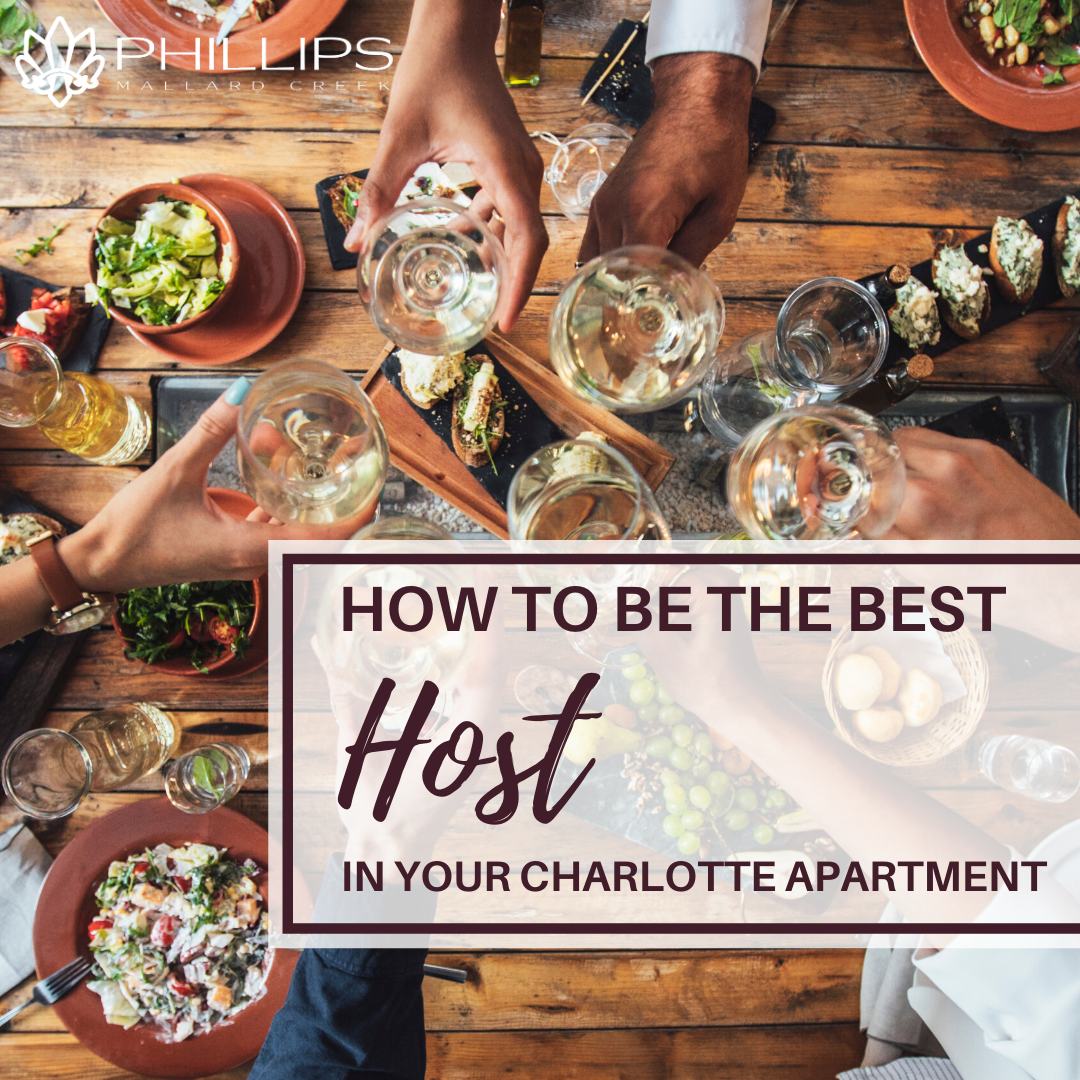 Have you ever visited a friend or family member and just felt really warm and welcome in their home? That is likely because your friend or family member was an excellent host. It is a skill that comes naturally to some, but anyone can cultivate it. Use these tips the next time someone is coming for a visit to your Charlotte apartment to be the absolute best host and leave a lasting impression.
Inform Your Guests
A few days before your guest is due to arrive at your home, you will want to send them all the details they will need. It is a good idea to email or text them instead of calling with the information because it gives them something to refer back to should they forget your instructions.
You should include your phone numbers, your email address, and your complete address including your apartment number. If your guests are arriving via car, you will want to give them parking instructions. If they are flying in, you will want to let them know whether you will be picking them up from the airport or if they should be catching an Uber to your residence.
Be Yourself
While you should definitely tidy things up before your guests arrive, you don't have to go overboard. No one will fault you for having a dirty glass in the sink or a basket of toys in the living room. Your guests know that you actually live in your Charlotte apartment, and they don't expect it to look like a museum.
Besides, if your home is too pristine, your guests may be worried about messing things up and won't be as comfortable as you would like. If you have any hard and fast rules like no shoes in the house or no eating in the living room, you should make those clear to your guests upon arrival. That way they won't feel uncomfortable and you won't be upset later.
Make Your Guests Comfortable
When your guests arrive, show them where they will be staying and where they can dump their belongings. You will also want to point out the bathroom! It is nice to have a little welcome basket waiting for them with things like bath towels, tissues, and maybe a water bottle or two. It is also a good idea to have a few extra blankets available for your guests in case they get chilly in the night.
You should also give your guests a quick tour of the kitchen and let them know they are free to get drinks or snacks as they wish. You definitely don't want your guests wishing for a glass of water but worried to go help themselves. Pointing out where they should put the trash and recycling is also a good idea.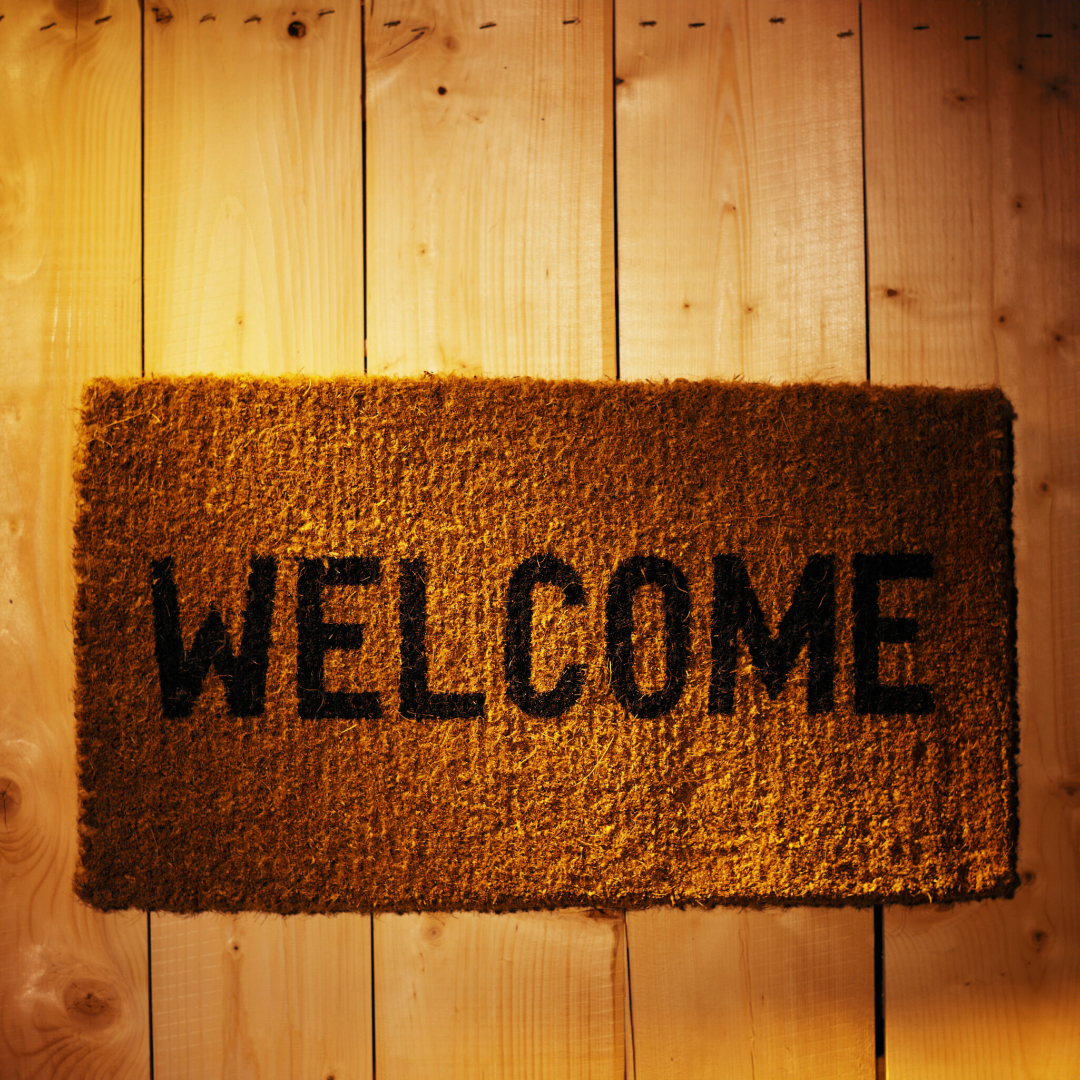 Prepare for Mealtimes
It is a good idea to make yourself aware of your guest's dietary restrictions and allergies before they arrive. By doing so, you will have time to stock up the kitchen in your Charlotte apartment. For instance, your guest may be lactose intolerant, and you can ensure that there is a dairy-free milk option in the fridge. If your guests are vegan or gluten-free, you will be able to plan meals or choose restaurants that will offer them options they can eat.
If your guests will be bringing children along, you can make sure that you have a few kid-friendly snacks in your pantry. While it is likely that your houseguests will ensure that their baby has plenty of formula and baby food, older kids will definitely remember you if you stock their favorite juice box or gummy treat. You may even become the favorite place to visit!
Plan a Few Activities
When someone comes to stay at your Charlotte apartment, it gives you a chance to play tour guide and show off your city! There are plenty of activities that can be enjoyed by your guests, and you don't even have to spend a fortune to have a good time. Take them on a walk on the greenway or visit the Whitewater Center. There are plenty of breweries to explore and restaurants to dine in.
Plus, you can also ride the light rail to Uptown which will be a fun treat for the little ones–especially if they are into trains! There are plenty of parks to explore, museums to visit, and some guests may even enjoy a day walking around IKEA. Having a few activity options to present will make your guests feel like they are getting the five-star concierge treatment.

---
Now that you are armed with these excellent hosting tips, you will be inviting everyone you know to your Charlotte apartment for a visit. Just be careful, if you make things too great, your house guests may never want to leave. If your guest love the area and want to stay, be sure the refer them to Phillips Mallard Creek Apartments! They will love it here as much as you do.