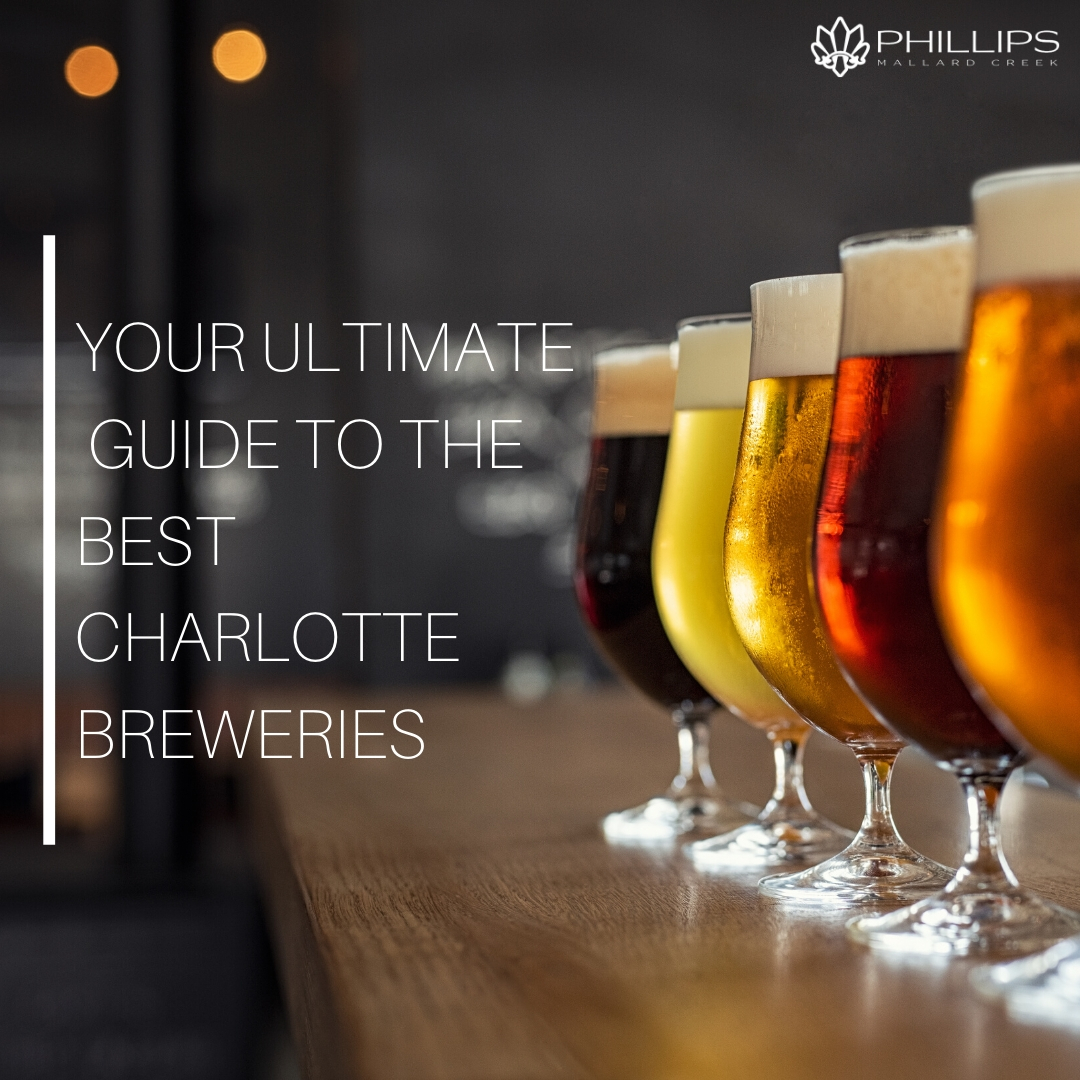 If you have lived in your Charlotte, NC apartment for any amount of time, then you probably already know that the Queen City brewery scene is robust. There is a brewery on nearly every corner nowadays–and you can find all of your old favorites plus a few new kids on the block.
Living in a city with so many amazing breweries can make it hard to choose where to go enjoy your brews. However, you no longer have to worry about knowing all the ins and outs of the beer scene because we have put together this ultimate guide to the best Charlotte breweries!
If you happen to be in the NoDa neighborhood, then you should stop by NoDa Brewing Company's taproom. You will find plenty of space to kick back with your friends, and there are usually around 16 different beers on tap. Sometimes, they even have gluten-free options!
While the taproom doesn't serve food of its own, there are often food trucks in the area where you can grab a tasty treat. The outdoor area is decked out with Adirondack chairs and cornhole boards.
The NoDa location is open Friday through Sunday, but if you want to head to the Tryon Street location you can visit seven days per week. Also at the Tryon St, you can enjoy one of the free brewery tours.
This funky brewery is the perfect destination when you are headed out of your Charlotte, NC apartment for the afternoon. You will find the taps carry sour beers and other brews appreciated by the eclectic lover. The interior of the taproom is enough reason to visit with the cool woodwork and the plush leather seating.
They also have an outdoor area for those that like to drink in the fresh air. Plus, Twisted Eats food truck can be found on the premises whenever the taproom is open. Wooden Robot's goal is to blend the art and science of beermaking to create unique flavors.
Wooden Robot is open every day except Monday with extended hours on Fridays and Saturdays. Come for dinner and stay for the party!
Leny Boy is known for its hoppy IPAs and traditional ales. Plus, they like to keep things accessible and offer gluten-free options. A lot of Charlotteans make the trip to the taproom to enjoy one of their famous kombuchas.
If you like to do yoga, you will find Lenny Boy offers a cheap yoga class and kombucha special! Get fit and enjoy a beverage–that's a win-win situation!
Lenny Boy is open every day except Monday, and you can stay and enjoy your flights until 11 PM on the weekends. Many nights you will find live music to enjoy, and your dog is welcome to join you out on the spacious patio.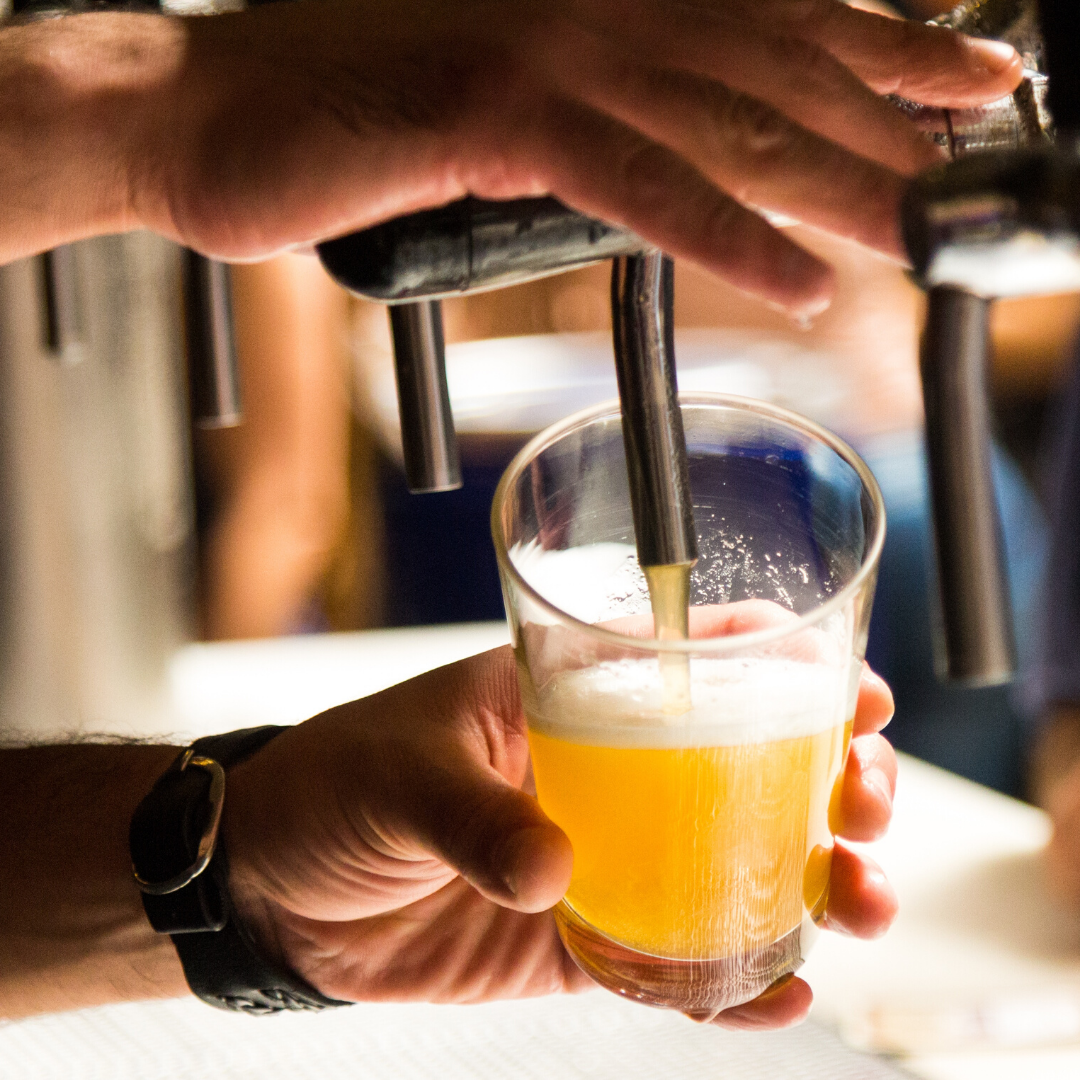 OMB is a Charlotte staple, and if you haven't taken the time to visit this giant brewery, then you need to leave right now and head on over. They offer an award-winning brewery tour, and they have a huge outdoor area for wasting away your weekend days.
The indoor tasting room has a substantial menu, but you can still get a few bites out in the Biergarten. Olde Meck also offers private parties if you have an event you need to plan coming up.
This is another brewery that is open every day except Mondays. On Weekends you can literally hand all day as the taproom is bumping from 11 AM to 11 PM!
Another NoDa brewery, Free Range offers micro-batch beers that are handcrafted. The taproom is very artsy, and many say it truly embodies the spirit of the Queen City. It is a great destination when you don't want to spend the evening at home! The brewmasters at Free Range like to use local ingredients whenever possible sourcing items from local farms. The taps rotate often, so you can constantly try out new flavors when you visit.
Free Range has hours seven days per week–mostly in the evening. On the weekends, the drafts start pouring at noon.
Known for their Belgian-style brews, Legion Brewing has a trendy spot in the Plaza Midwood neighborhood and a bigger location near Southpark mall. Both offer food options, but the menu is a bit larger in Southpark.
In addition to the Belgian-style beers, Legion also pours wheat beers, pilsners, sours, porters, and IPAs. It is a good selection no matter what type of brews you prefer.
You can head to Legion from your Charlotte, NC apartment any day of the week. Plus, you will find a brunch option available on Sundays.
Now that you have this ultimate guide to the best breweries in Charlotte, you are ready to take your own beer tour! Grab a few friends and hit up the taprooms or snag a growler or two and bring the party back to your Charlotte, NC apartment.