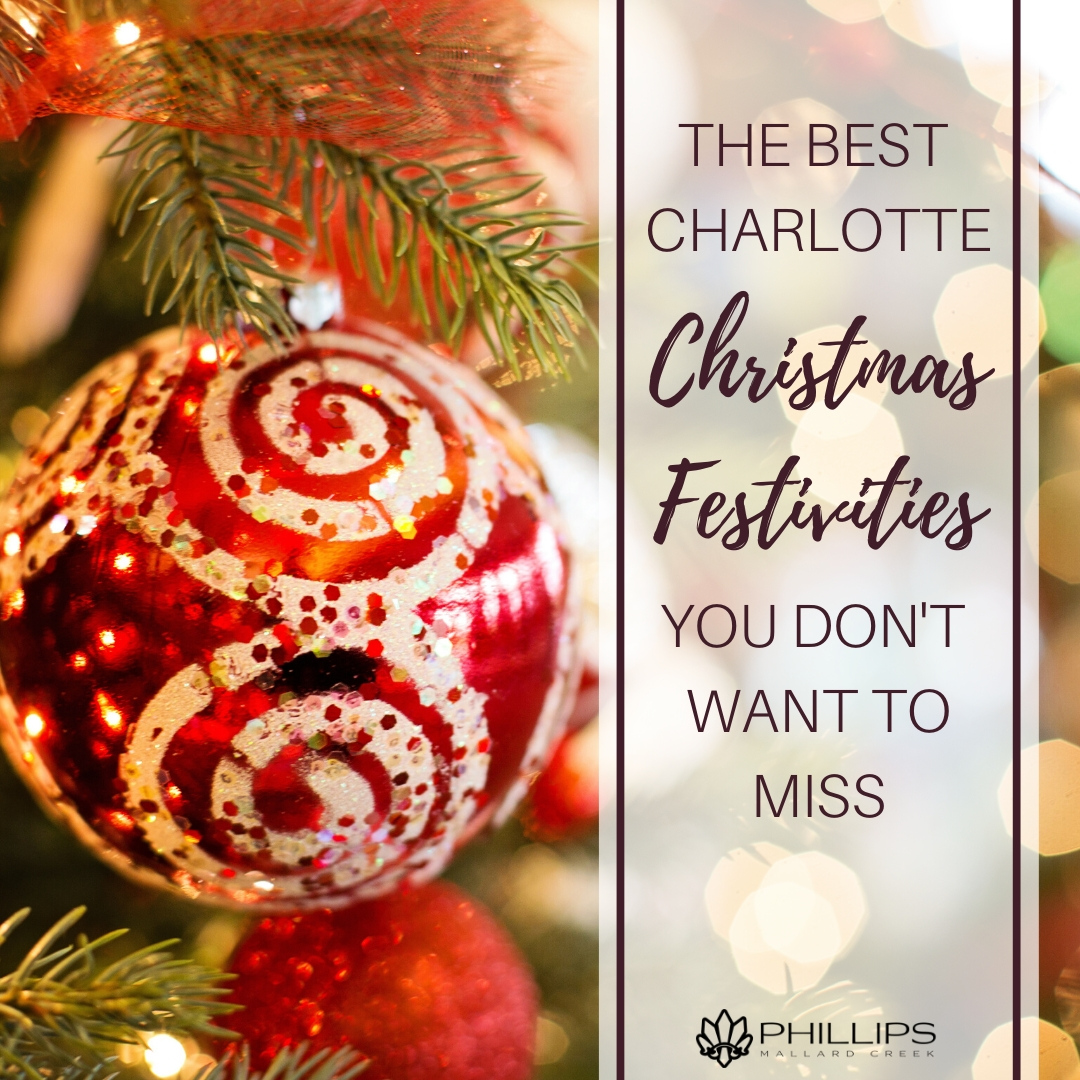 December is a busy month in the Queen City. You are surely already busy with decorating your apartments in Charlotte, doing your holiday shopping, and attending your work Christmas parties. However, there are so many fun events going on in and around the city that you will want to take a bit of time out to enjoy some of the festivities.
This list is full of the absolute best Charlotte Christmas festivities that you can find in the greater metro area. You can do your shopping, check out some twinkling lights, and enjoy some entertainment all with a fun holiday theme.
There is sure to be something for you listed below!
This year's Speedway Christmas is presented by Cook Out, and it is the 10th year this event has been happening. You will be so glad you headed out of your apartment when you catch a glimpse of the more than 4 million twinkling Christmas lights on display. You will get to take a turn around the 3.75-mile oval while you are listening to non-stop Christmas tunes on 101.3 FM.
The Charlotte Christmas Village is an annual event put on by the Charlotte Center City Partners, and it is a great place to spend a bit of quality family time. Admission is free, and you will find specialty foods to snack on like bratwurst or strudels. If you are feeling a little chilly, you can grab some hot mulled wine or a decadent hot chocolate. You may even be able to find the perfect holiday item to complete your decorations in your apartment from one of the vendors.
Nothing says Christmas like the lovable residents of Armadillo Acres! The Great American Trailer Park Christmas Musical is full of laughs, holiday cheer, and amazing performances. The show is put on by the Actor's Theatre of Charlotte, and they do offer a content warning: "This performance contains silly obscenities, NASCAR references, and an uncensored good time." Maybe leave the little kids back at your apartments in Charlotte for this one.
The Mistletoe Market takes place at Camp North End, and this will be the second year for this fantastic event. The market is free to attend, and there will be plenty on offer including live music and nibbles. You will be able to shop til you drop with over 30 vendors in attendance–many of them stocking handmade or vintage items.
The Trans-Siberian Orchestra offers a show like no other. It is more of an experience than a simple concert. The music tells a heart-warming Christmas story full of fire effects, flying musicians, and top-notch vocals. You are sure to have a good time! The show is held at the Spectrum Center in Uptown.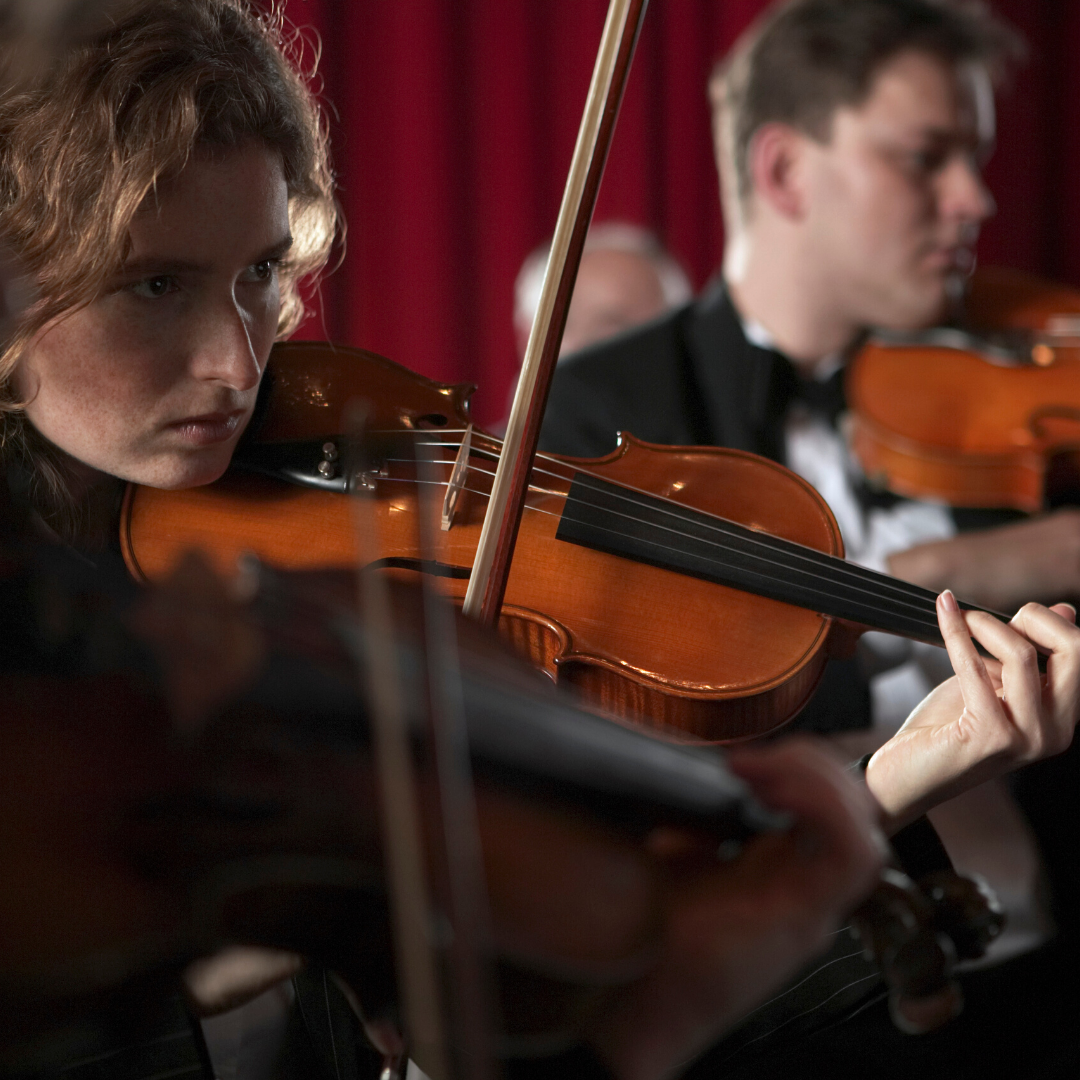 This event is just for the grown-ups! Dig in the back of the closet of your apartments in Charlotte to find your best crazy holiday costume, and you may just win $500. Check-in for the crawl starts at 4 pm, and the check-in spot is Lucky's Bar and Arcade. You can expect drink specials and plenty of fun.
If you can manage to pull yourself out of bed after a night of bar-crawling, then you should head to Ri Ra Irish Pub for the 5k Santa Run. This race starts and ends at the restaurant, and you will find some post-race cookies on offer once you finish.
If you are looking for a mellow way to spend an evening this holiday season, the Jazz Room may have just the thing. This event will feature the music of Vince Guaraldi on piano and will take place at the McGlohon Theater at Spirit Square. Guaraldi is best known for doing the music for the Peanuts cartoon, and the event is family-friendly.
Head to the Strawberry Hill Shopping Center for this rain or shine event. Holiday at the Hill is a good time for all with face painters, carriage rides, and a bounce house. Santa and his wife Mrs. Claus will be in attendance, and there will be goodie bags for the kids to take home. The event is free to attend.
Once all the presents have been opened, and your apartments in Charlotte are littered with the shreds of wrapping paper, you will be ready for a bite to eat. It will be the perfect time to head to the Ballantyne Hotel for a festive brunch. Reservations are required if you plan to attend.

---
Now that you know about all these great events, you can't possibly spend your entire December hanging in your Phillips Mallard Creek apartment — no matter how nice you spiff them up for the holidays!
If you have company coming for the holidays, be sure to check out blog post titled "How to Keep Your Charlotte Apartment Guest Ready"!