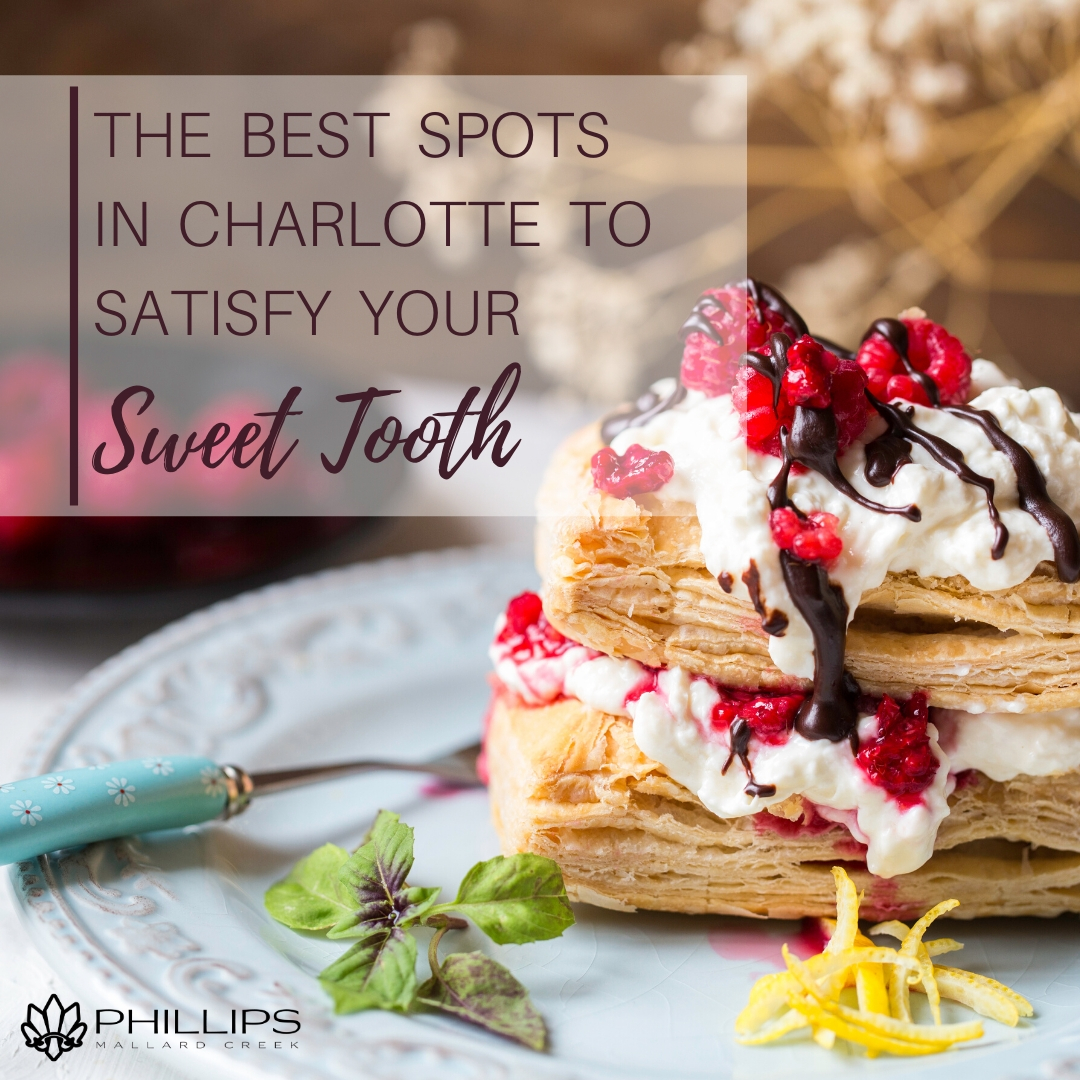 Halloween probably brought out your sweet tooth, huh? Once you've gone through all the little fun sized candy bars stashed around your apartment in Charlotte, you will need a new way to satisfy that sweet tooth.
Luckily, the Queen City has plenty to offer when it comes to delicious-ness, and this list of fabulous eateries that bring the goods when it comes to sugar will have you on the path to sugary-sweet bliss!
This establishment is located on West 5th Street, and it has been a Charlotte staple since 2008. You can indulge at Crave every day except Monday, from 5 pm to 2 am. The dessert menu includes items like Churro Fondue, Molten Lava Cake, and Chocolate-Covered Strawberries.
You can't go wrong with a S'Mores platter which allows you to roast marshmallows right at your table. They also have a dinner menu, hand-crafted cocktails, and hookah to round out your evening.
This bakery is located in the Park Road Shopping center which is easily accessible from many apartments in Charlotte. You can stop in for a treat seven days per week, but the hours are a little more limited on Saturdays and Sundays. Order a cake, sample a cupcake, or try one of their excellent cookies.
If you are feeling frisky, you can bring home one of the massive doughnut cakes and impress your entire family. They even do wedding cakes if you are in the market.
Next time you are wandering around NoDa, be sure to step up to the Reigning Doughnuts window which can be found on 35th Street. They are open seven days per week, but there is a short window each day where the window is closed. You will find the usual flavors available every day, but you should definitely get adventurous and try one of the daily specials.
We recommend taking the trip out on Mondays when the Maple Icing with Bacon is on the board. Your doughnuts come out piping hot as they make them when you order. Beware it may become your newest food addiction.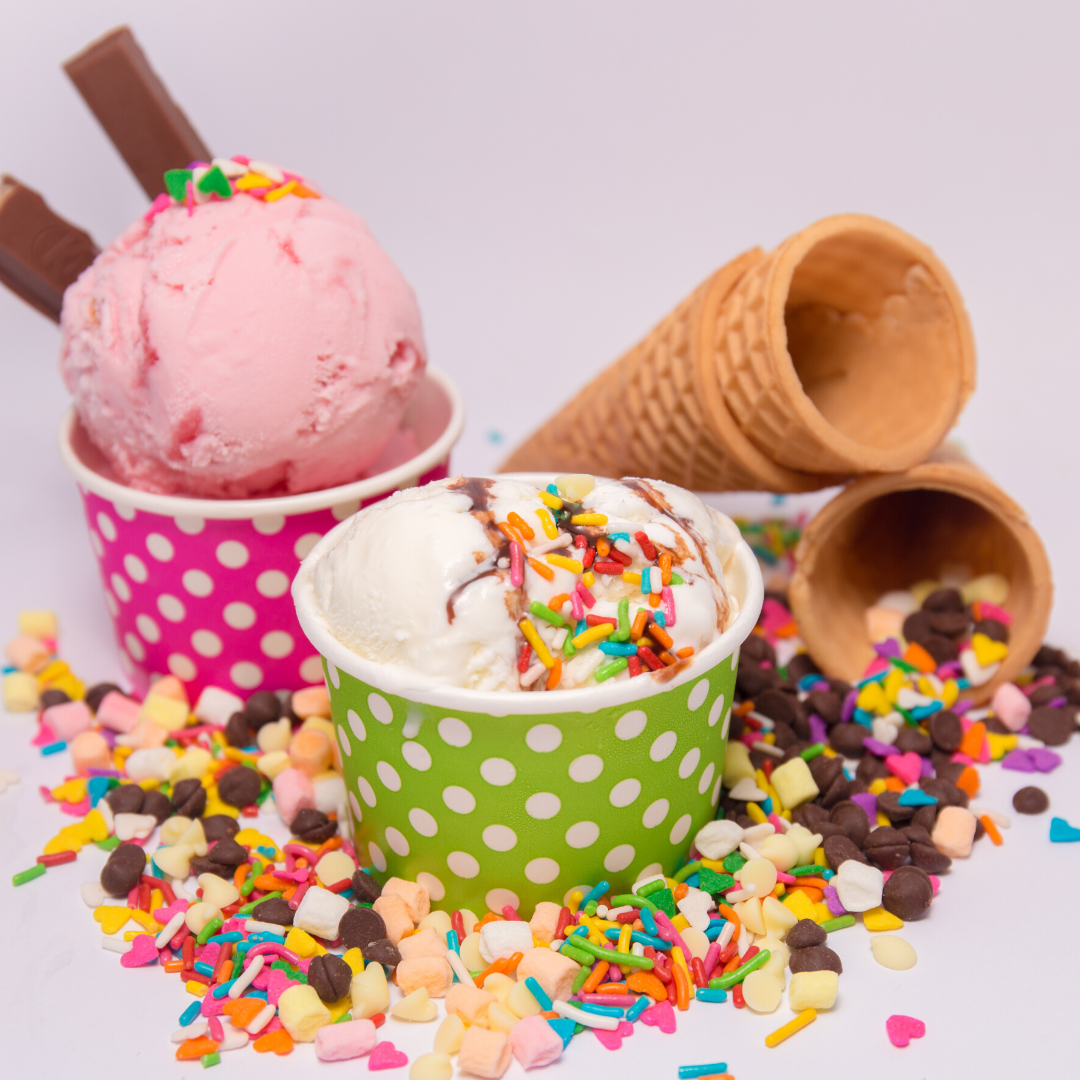 Charlotte has been blessed with a Jeni's location, and your ice-cream eating days will never be the same! Head to South End and stop in to the super cute and Instagrammable Jeni's with the black and white tiled floor for some freshly made waffle cones and a wide variety of flavors.
You can get a cone every day of the week, and there are pints you can take home for your own freezer as well. There are vegan and dairy-free options for those with dietary restrictions.
If you want to get fancy with your sweet tooth, you don't have to head to far away! Bar Cocoa is located in The Ritz Carlton in Uptown, and you can get pastries, gelato, and more when you stop in for a tasty treat.
Open seven days per week, and they even have early morning hours for those that need their chocolate fix first thing in the morning. Those that really love chocolate may want to try out one of their cooking classes.
Technically in Indian Trail, this establishment is worth the extra drive from our apartments in Charlotte. This gourmet cinnamon roll shop offers twenty different frosting flavors as well as a wide variety of decadent cinnamon roll toppings.
Think a visit will spoil your diet? Think again! Cinnaholic uses only vegan, dairy-free, egg-free, and cholesterol-free ingredients. You can eat without feeling guilty!
This little candy shop is tucked into a shopping center off of Providence Road. What it lacks in size, it definitely makes up for in variety. You will find all kinds of truffles, barks, caramels, and toffees to enjoy.
If you really love the goods, you can join the chocolate of the month club! Custom orders also make a fabulous gift for those hard to shop for people on your list.
Another excellent stop in NoDa for your sweet tooth, Popbar offers custom made popsicles that are dipped in your choice of chocolate with an unlimited amount of toppings.
There are dairy-free options available for those that need to avoid the lactose. You may want to try the banana bar dipped in dark chocolate on your next visit! Popbar is open seven days per week starting at either noon or one each day.
---
As you can see, there are plenty of places to indulge near your apartments in Charlotte, and these aren't even all the options out there! Take some time to explore the city because new establishments are popping up on a near daily basis. You never know what you might find just around the next corner when you are roaming around the Queen City!
And when are ready to find the perfect place to call home, come see us at Phillips Mallard Creek apartments.