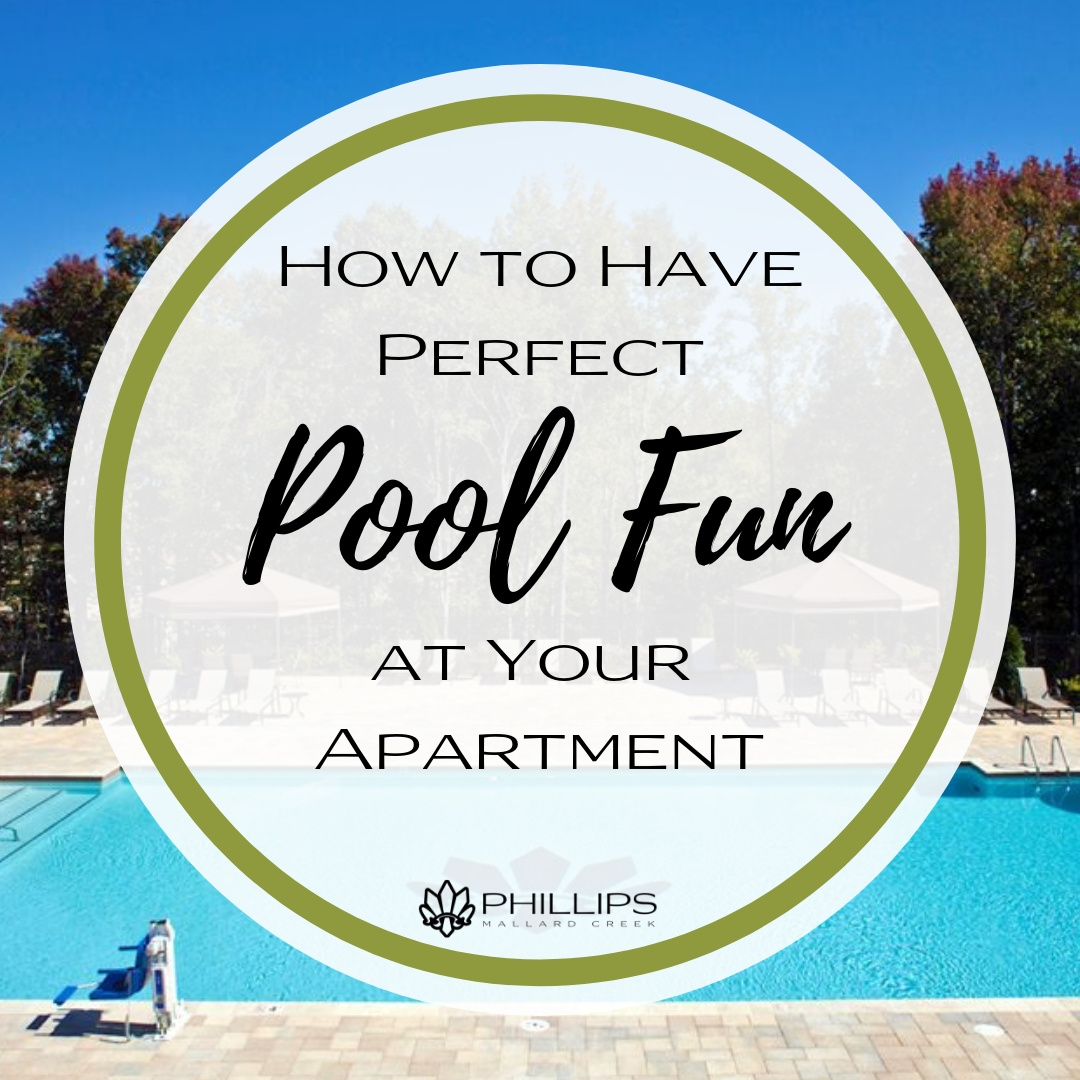 A dip in the refreshing waters at your Charlotte, NC apartment's pool is a great way to beat the heat during the sometimes brutally hot summer months. However, to ensure that everyone gets to enjoy the pool, it is important that residents be conscientious and follow proper pool etiquette. So, before you grab that yellow polka-dot bikini and make your way to the pool area, check out these tips for having perfect pool fun (for everyone) at your apartment pool!
Choose the Right Clothes
Before you hop on your float, it is important that you pick your pool clothes with care. There are appropriate options and ones that will suck all the fun out of swimming. Your normal street clothes are much too absorbent for swimming. Jeans, many cotton-blends, and other materials will bog you down, and they can actually be a bit dangerous if you aren't a strong swimmer. Not to mention the fact that all the embellishments, buttons, and clasps on your street clothes run the risk of falling off and clogging up the pool filter!
It is best for you to pick out a proper swimsuit that is meant for swimming. There are actually suits on the market that are not intended for swimming only lounging or "posing" by the side of the pool. These suits often shed dye or even lose their shape when submerged which can lead to an embarrassing wardrobe malfunction!
Be Safe
An afternoon spent at your Charlotte, NC apartment's pool can definitely be an afternoon well spent. However, that is only true if everyone is safe and sound. There are pool rules clearly posted that should be followed for the safety of all the pool visitors. For example, the no running rule is to keep kids (and adults) from slipping on the wet pool surround and having a potentially devastating fall. Also, not bringing glass to the pool area is to prevent accidental breakage resulting in possible cuts and punctures on all those bare feet walking around.
Yet, safety doesn't just apply to following the rules. There are other safety concerns you should consider such as using sunscreen to protect yourself against nasty sunburns. Toddlers or any children who aren't potty trained should always wear a swim diaper when visiting the pool. There are some really great reusable options that will keep your tykes enjoying the water all summer long. Another thing to consider is PFDs or arm floaties for your kiddos that aren't able to swim yet. The pool doesn't have a lifeguard, so it is important that everyone keeps an eye out for any little kids that may be in danger, but ensuring that your kid has a little extra floating help is always a good idea.
Bring a Snack
Swimming is thirsty business which is why you will want to make sure that you bring along some bottles of water and a few snacks when you are visiting your Charlotte, NC apartment's pool area. The sun and the physical exertion can really dehydrate the body, so it is important to drink plenty of fluids. Plus, you are sure to be starving after just a few hours splashing around, and you will be glad of the snacks you have on hand.
There are plenty of adorable reusable water bottle options available on the market such as these S'well bottles that come in a variety of fun prints or even a cool matte black. When it comes to snacks, fruits are always a good choice because they can also help with the hydration, and they are super refreshing. A bowl full of freshly cut watermelon slices or juicy grapes is sure to satisfy your snack cravings! You can find a whole list of amazing poolside snacks right here.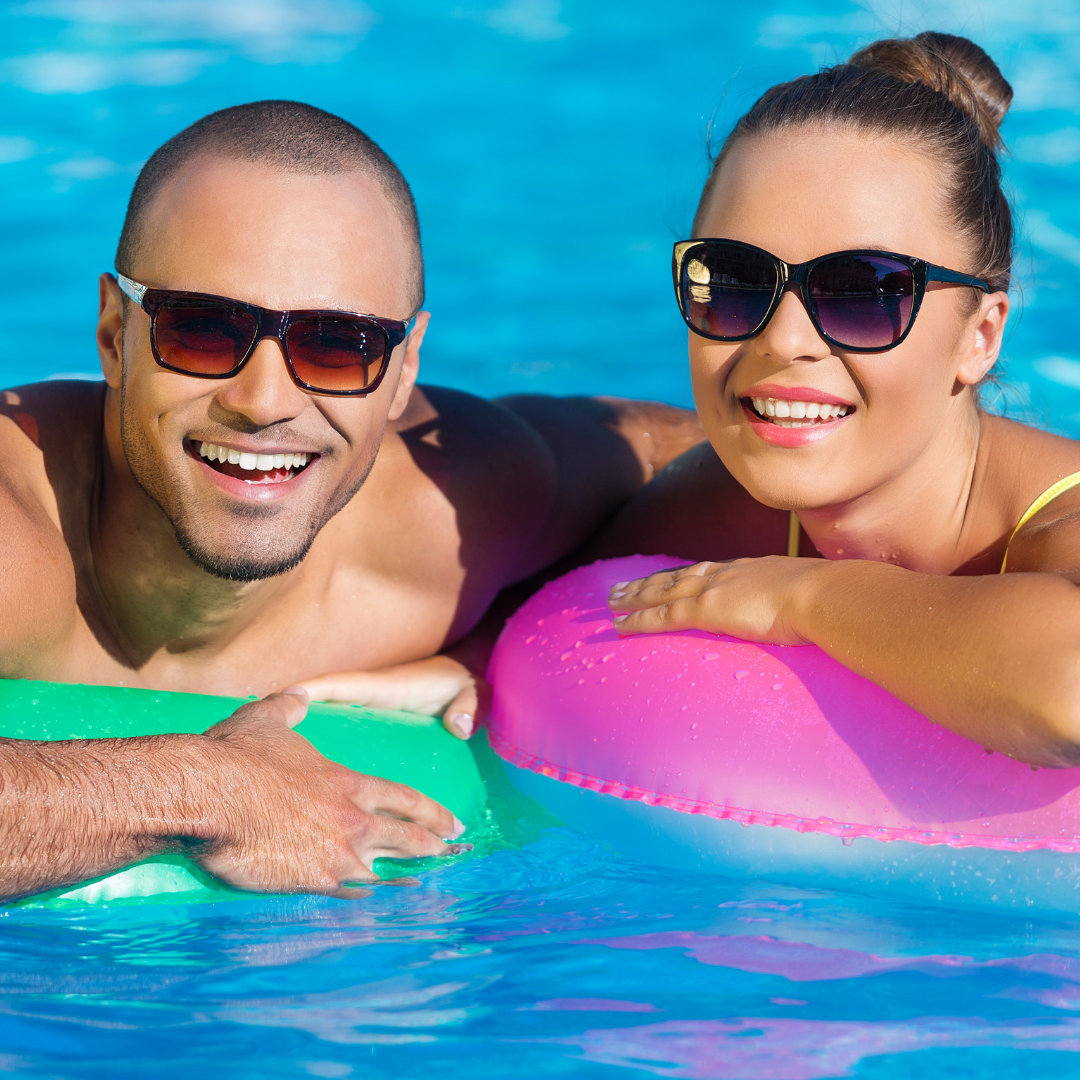 Pack a Few Toys
While it is important to remember that the pool at your Charlotte, NC apartments is for everyone to enjoy, that doesn't mean you can't bring along a couple of pool toys to keep the kids entertained. Toting an obnoxiously large float that takes up half of the pool is strongly discouraged, but bringing a few beach balls, pool noodles, or snorkeling masks is definitely okay.
There are plenty of fun, and reasonably sized, pool toys available at your favorite retailers such as Target or Walmart, but don't forget to check places like the dollar store as well! You can probably find a great deal on items such as diving rings, water guns, and underwater surf boards. Your kids may even make a few new friends if you encourage sharing.
Get Out There and Swim!
The long and sweltering days of the North Carolina summer are almost upon us, but you can survive them with ease when you plan to spend as many of them as possible on the edge of your Charlotte, NC apartment's pool. Pack a cooler full of snacks and iced cold waters, grab your floaties and your pool darts, and head down to the sparkling waters. Having a pool is definitely one of the perks of living in your Charlotte apartment, and you will want to take full advantage of it this year!